Elements of an Energy Efficient House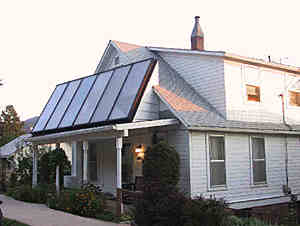 Designing and building an energy-efficient home that conforms to the many considerations faced by home builders can be a challenge. However, any house style can be made to require relatively minimal amounts of energy to heat and cool, and be comfortable and healthy. All energy efficient homes have the following elements:a high R-value, tightly sealed thermal envelope; controlled ventilation; and lower than usual heating and cooling bills.
Some designs are more expensive to build than others, but none of them need to be extremely expensive to construct. Recent technological improvements in building elements and construction techniques, and heating, ventilation, and cooling systems, allow most modern energy saving ideas to be seamlessly integrated into any type of house design without sacrificing comfort, health, or aesthetics.

EnergyEfficientHouses.org
Energy Star qualified products help protect the environment and save you money. Shop for water heaters, windows and other products for your home. click here

Fuel Efficient Cars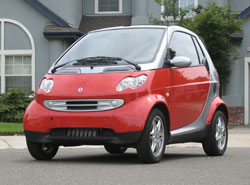 The FreedomCAR and Vehicle Technologies (FCVT) Program is developing more energy efficient and environmentally friendly highway transportation technologies that will enable America to use less petroleum. The long-term aim is to develop "leap frog" technologies that will provide Americans with greater freedom of mobility and energy security, while lowering costs and reducing impacts on the environment.

Federal income tax incentives for hybrid vehicle purchases:
Up to $3,400 tax CREDIT for hybrids purchased after 2005!
$2,000 tax DEDUCTION for hybrids purchased by the end of 2005!

Fuel Efficient Cars.biz
Shop for fuel efficient cars. Research hybrid, electric, diesel, and other alternative fuel vehicles.


BestFuelEfficientVehicle.com

Find gas saving tips, and compare prices of cars with great gas mileage!


EnergyEfficientCars.org

FuelEfficentCars.biz




FuelEfficientVan.com





MostFuelEfficientSUV.com

MostFuelEfficientSUVs.com


New Tax Credit for 2006
New and improved hybrid car incentives—full-dollar tax credits—took effect on Jan. 1, 2006. For most hybrid car buyers, the new credits are more valuable than the prior federal tax incentives, which were a reduction of taxable income.
The American Council for an Energy Efficient Economy (ACEEE) has provided the following estimates.
Current Models
Make
Model
Estimated Tax Credit
Ford
Escape Hybrid (2wd)
$2,600
Ford
Escape Hybrid (4wd)
$1,950
Honda
Accord Hybrid
$650
Honda
Civic Hybrid (auto)
$2,100
Honda
Civic Hybrid (manual)
$1.700
Honda
Insight (auto)
$2,600
Lexus
RX400h
$2,200
Mercury
Mariner Hybrid
$1,950
Toyota
Highlander Hybrid (2wd)
$2,600
Toyota
Highlander Hybrid (4wd)
$2,200
Toyota
Prius
$3,150
Upcoming Models (based on estimated specs)
Chevrolet/GMC
Silverado/Sierra
$250
Chevrolet/GMC
Silverado/Sierra
$250
Lexus
GS450h
$1,300
Nissan
Altima
$1,300
Toyota
Camry
$1,300